Publisher: M. Mabie, 2014
370 pages, kindle edition
Source: Purchased through Amazon
Release Date: October 13th 2014
Genre: New Adult, Romance, Contemporary, Chick-Lit, Eroctica, Love
Synopsis (from Goodreads):
He was trouble from the start, but I couldn't resist.
She was the best kind of trouble. The kind that was so wrong, it felt right.

I've tried and failed to stay away from him.
I've done everything in my power to make her mine and keep her.

He's almost impossible to say no to.
She never tells me yes.

We're always fighting.
When we're not fighting, we're… well… making up.

He makes me laugh so hard.
I miss her laugh the most.

I'm a liar.
She knows the truth, but won't admit it.

Sometimes, I wish I'd never met him.
I wish we could meet all over again. I'd do better.

His girlfriend knows.
The guy she's with is a fool.

I'll never love anyone like I love him.
She doesn't love me enough to choose us.

It was the wrong place.
It was the wrong time.

It should have been him.
It will always be her.

This book contains adult situations and is recommended for adult readers.
My Review:
Bait is told in dual points of view through the eyes of Casey and of Blake. These two could not have been more wrong for each other, yet somehow I couldn't stop rooting from them. They are both written in ways that, on the one hand, you want to love, and on the other hand, you love to hate. Their chemistry is undeniable and the sex is steamy and oh, so satisfying! The dedication that Casey showed, and his inability to let go of what he desired with her was incredibly admirable. There was just something that had me rooting for him, even if he was technically the "other guy". His chapters are written in a way that gives us the perfect glimpses into his head; it's impossible to dislike him. My heart continually broke for him, and I honestly don't know how he found the desire to keep pursuing this relationship. As a reader, you get a true feeling of kismet and that these two characters are meant to be together, which I honestly think is hard to accomplish through print.

As for Blake, I loved the complexity of her character. As the woman who couldn't choose between two men, you wanted to hate her. For leading both of these men on and not being able to choose between heart and head, you wanted to dislike her. Somehow though, I completely felt and understood her plight. Between the way she is written and her point of view chapters, there was just something about her that made me feel for her. I often found myself getting frustrated with her and internally yelling at my Kindle pushing her to do the opposite of what she was. However, every step she took just made me appreciate the journey she was on a little more. She has a lot of redemption that needs to happen, especially after that ending, but I have absolute faith that M. Mabie will pull through!

This book is one that I know a lot of people may pass over because of the love triangle or cheating aspect. However, I can honestly say that it isn't like anything I have previously experienced. M. Mabie is such a talented writer that she truly makes you fall in love with these characters. She might make you feel morally ambiguous at times for thinking a certain way, but it's quite honestly done beautifully. There are scenes in this book that had me laughing out loud, and there were scenes where my heart was utterly breaking. The cliffhanger is rough and left me with so many unanswered questions. I seriously can't WAIT to get my hands on the next book in this series! Time cannot come fast enough until I'm sucked back into this vortex!

Author Bio: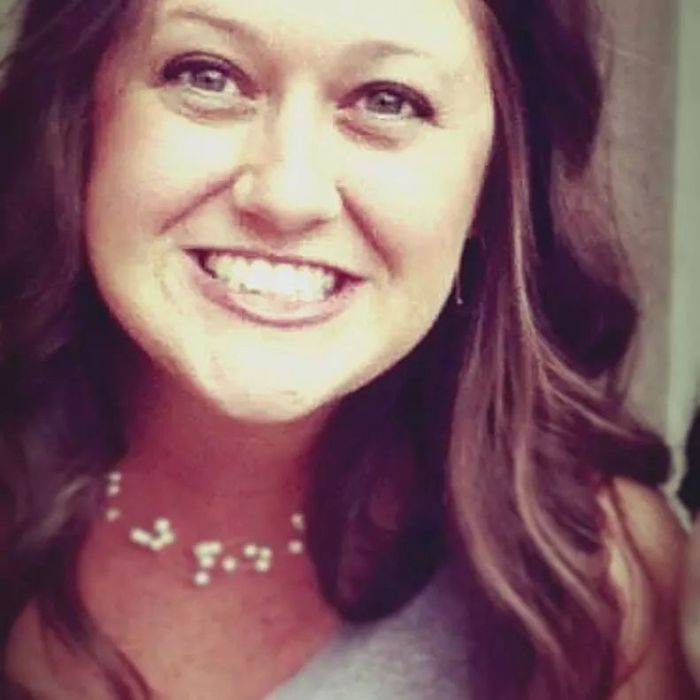 lives in Illinois with her husband. She is the author of the steamy comedy Fade In. Her sophomore release, Bait, is the first book in the angst-filled erotic Wake Series. She writes unconventional love stories and tries to embody "real-life romance."

She cares about politics, but will not discuss them in public. She uses the same fork at every meal, watches Wayne's World while cleaning, and lets her dog sleep on her head. She has always been a writer. In fact, she was born with a pen in her hand, which almost never happens. Almost.